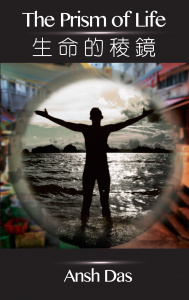 The Prism of Life (by Ansh Das, Signal 8 Press 2014)
What is the purpose of my life?
If you have begun asking this question, you are ready to embark on your spiritual journey; you are ready for your spiritual awakening. The Prism of Life contains passages channeled directly through the Akashic Records, to help you find your purpose in life.
我人生目的是什麼?
若你開始思考這問題,你已準備好展開你生命的靈性之旅;你已準備好迎接靈性上覺醒。<生命的稜鏡>,乃透過直接聯繫上阿卡西記錄接收得來,冀能幫助你找到人生目的。